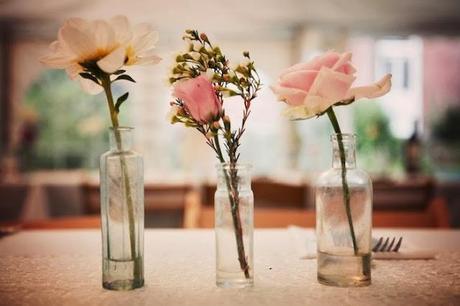 There are differences in opinion as to whether Niqab is obligatory in Islam or not, so I thought of asking one small question.
Before we go further, please read these posts:
IS WEARING THE NIQAB OBLIGATORY IN ISLAM?
NIQAB IS NECESSARY IN ISLAM

Here's the question: Who understands the Qur'an better- us or the Sahabas at the time of Prophet Muhammad sallalahu alaihi wasallam? Obviously, the Sahaba understood the Qur'an much better than us. Which brings us to these 2 Qur'anic verses:

''O Prophet! Tell your wives and your daughters and the women of the believers to draw their cloaks ("Jalabib") veils all over their bodies. That is most convenient that they should be known (as such) and not molested: and Allah is Oft-Forgiving Most Merciful." (Surah Al-Ahzab: 59)

"And say to the believing women that they should lower their gaze and guard their modesty; That they should not display their beauty and ornaments except what is apparent of it and that they should draw their veils over their bosoms." (Surah Noor 24:31)

And this Hadith:

Narrated Safiya bint Shaiba:
'Aisha used to say: "When (the Verse): "They should draw their veils over their necks and bosoms," was revealed, (the ladies) cut their waist sheets at the edges and covered their faces with the cut pieces." Volume 6, Book 60, Number 282: (Sahih Bukhari)

Aisha (RA) mentioned the women of Ansar, praised them and said good words about them. She then said: "When Surat an-Nur came down, they took the curtains, tore them and made veils from them." [Sunan Abi Dawud Hadith No. 3577]

Now, just answer this question: if the Sahaba women covered the faces immediately after Surah Noor was revealed, what stops us? They covered their faces the moment that verse was revealed because they clearly understood that this verse implies to covering the face. If they had interpreted that verse to mean that it just implies to the Hijab (Head cover), why did they cover their faces?

Please leave a comment if you have any questions, and I'll try my best to reply it, In Sha Allah. Otherwise, you can send me an email on niqablovers@gmail.com if you want want any clarifications on this topic.